Extra-Curricular Activities
Secondary school students fulfill their dreams and contribute to society by engaging in various activities outside the confines of the school walls.
Holding a Japan's first full English TEDx event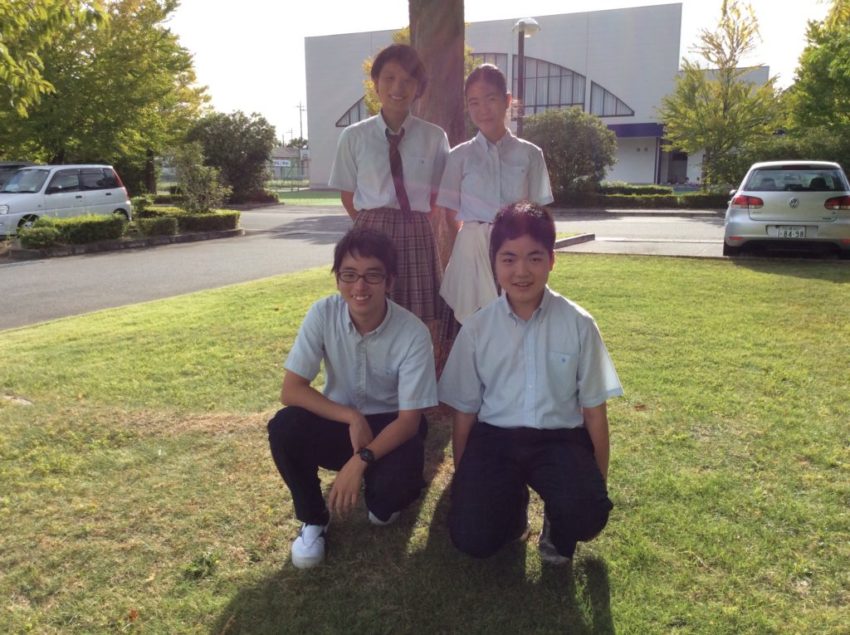 TEDx is a worldwide event presentation that originated in United States. It is also well-known in Japan. Our junior high students received a license from TEDx to organize their own event.
It was the first-ever TEDx in Japan in which junior high students were licensed and presented in English.
Tobitate! Leap for Tomorrow! Study Abroad Initiative for High School Students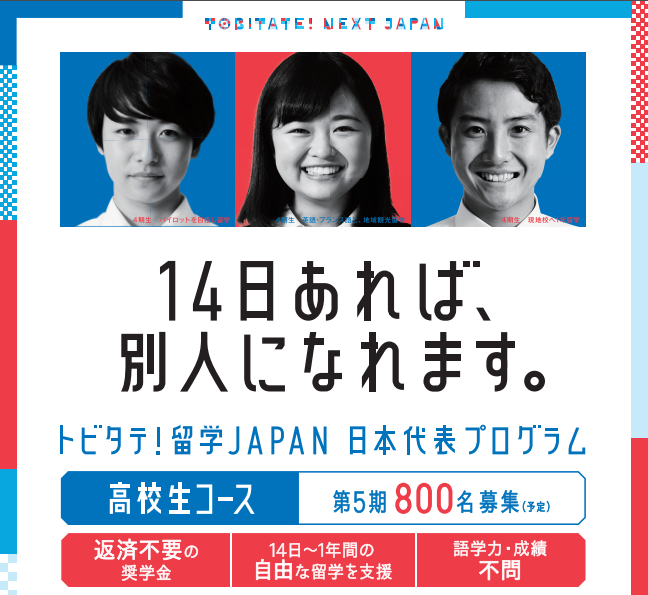 Every year, many of our students have been selected for Tobitate! Leap for Tomorrow! Study Abroad Initiative, a Japanese-Private Partnership Study Abroad Program. This ranks us near the top nationally. Nine students were selected in 2017, eight were selected in 2018 and six were selected in 2019.
The World Scholar's Cup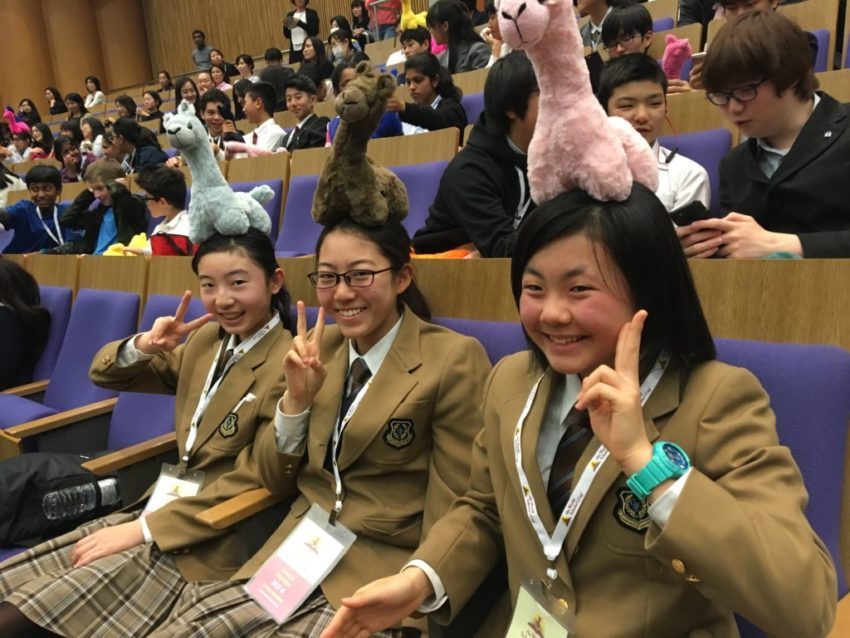 The World Scholar's Cup is an international academic competition in which approximately twenty thousand secondary students from over fifty thousand countries participate. GKA has been an active participant for the past two years. In 2018, seventeen students from our school won the preliminary competition held in Tokyo and proceeded to the Asia round. Three students won a chance to participate in the championship held at Yale University.
In 2019, thirty students from our school participated in the preliminary competition held in Tokyo, with twenty-seven students proceeding to the Global Round held in Beijing, China. Three students qualified for the Tournament of Champions held at Yale University.
High School Girls' Hair Donation Group
Our students started Japan's first studentorganized hair donation group. The students are working to provide wigs to children with hair loss due to pediatric cancer or accidents. They have won several awards such as the Sada Masashi Volunteer Award. The students' work has been covered in print and broadcast media, and the students
have been receiving hair from across Japan.
High School English Speech Contest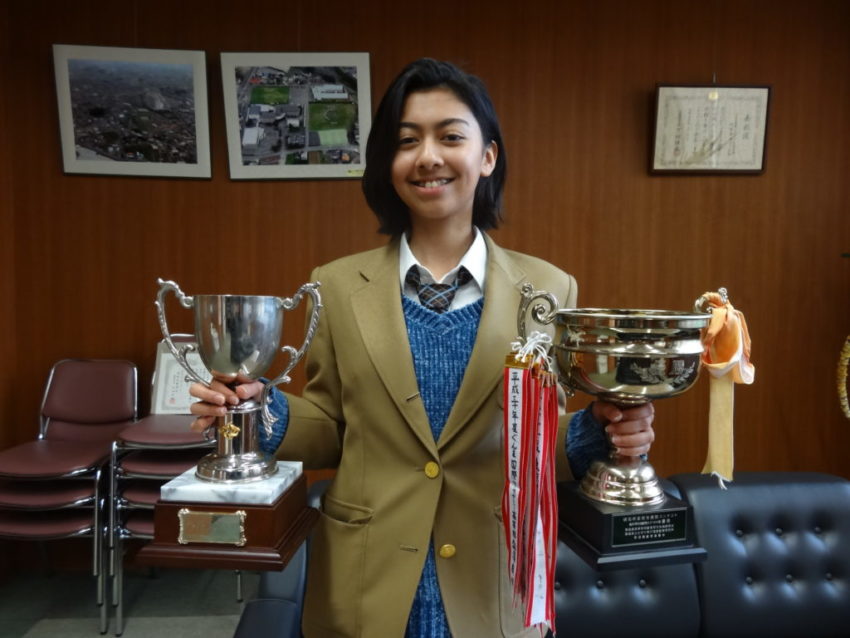 In 2018, a GKA student won the Prefectural English Speech Competition and the Kanto-Koshinetstu Speech Competition then proceeded to the National Competition. She won the place at the 12th National High School English Speech Contest competing in the international school section. The prize was awarded for both her English ability and the content of her speech.
And in 2019, our student won the first place at Gunma Prefectural English Speech Contest again, she also qualified for the Kanto Region Competition. GKA students won the titles at this contest 2 years in a row.
Model United Nations student group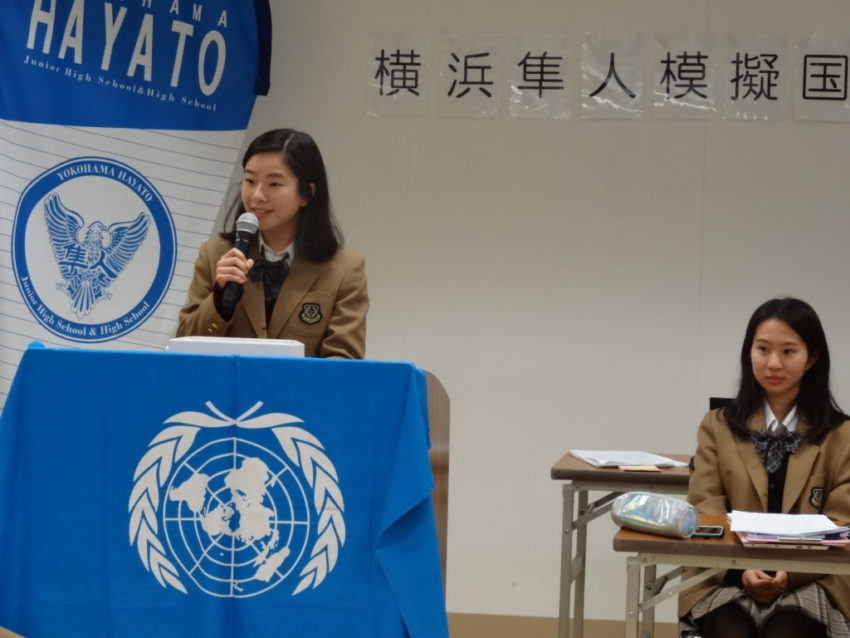 "Model United Nations student group" is organized by students voluntarily. Every year, many students participate in the model UN. These meetings are mainly held in English and are designed to enhance their knowledge about different topics and improve their negotiating skills.
Over twenty students participated in the meetings in 2018. They joined the model United Nations in Yokohama Hayato HS (Water Issues in Africa), Gunma Prefecture Model UN (Education for Sustainable Development), and in Otsuma Women's University (Outer Space Activities). In 2019, they have also participated in All Japan Educational Model United Nations and Toshimagaoka MUN, etc.
APRSAF-24 Water Rocket Competition
In 2017, two Grade 9 students were chosen to represent Japan for Water Bottle Rocket World Competition. Students from GKA were also chosen as representatives in 2013.