Our Pre-School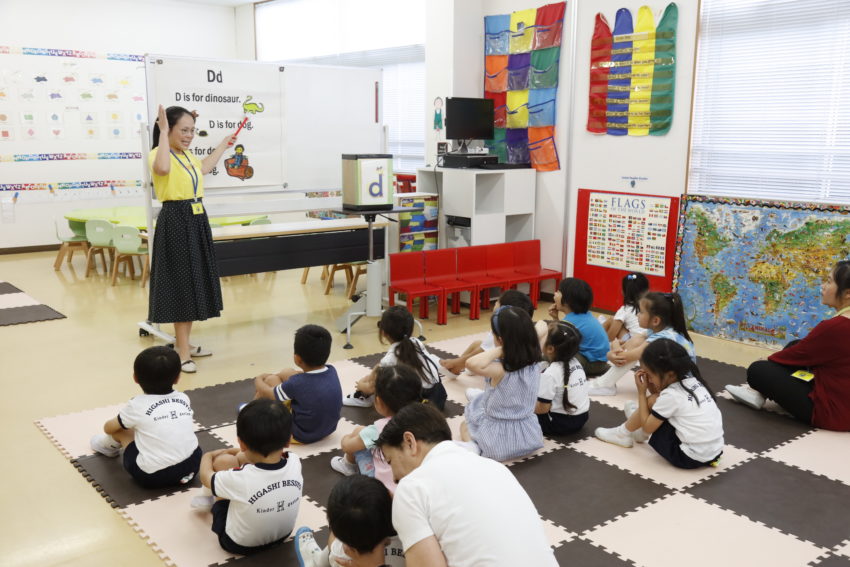 A Preschool student at GKA attends two lessons a week after school hours or on Saturdays. In an English immersion environment, children acquire fundamental language skills where they communicate only in English with native English-speaking teachers and practice good manners. These skills will prepare them for the elementary school.
GKA Preschool adopts varied teaching methods different from other English schools for children. Through various activities conducted only in English, children learn meaningful contents in English. Instead of memorizing words through repetition with flashcards, the unique curriculum is designed to help children to naturally acquire new vocabularies and functional language through songs, games, and crafts.
The Role Played by Pre-School
The GKA pre-school program opens up all of life's wonders to a child. Our best hope is to inspire a
love for learning. To achieve this goal, activities are delivered in a play-way method to teach basic skills
to become life-long learners.
Songs and games engage children in experiential learning where they learn and play together and
have fun in English. Cooking with the help of the parents is one special event for the preschoolers.
PRE-SCHOOL GUIDING PRINCIPLES
To provide an English Immersion environment.
To create a safe and fun environment for learning English.
To acquire English skills in preparation for the elementary school.
To use English while performing various activities.
To assist children to work harmoniously with other children from different places and cultures.
Lesson Schedule
| Class | Course Day | Time |
| --- | --- | --- |
| A class | Tue / Thu | From 3pm to 4:30pm |
| B class | Tue / Thu | From 4:45pm to 6:15pm |
| C class | Wed / Fri | From 3am to 4:30pm |
| D class | Wed / Fri | From 4:45pm to 6:15pm |
| E class | Sat | From 9am to 12:10pm |
| F class | Sat | From 1:10pm to 4:20pm |