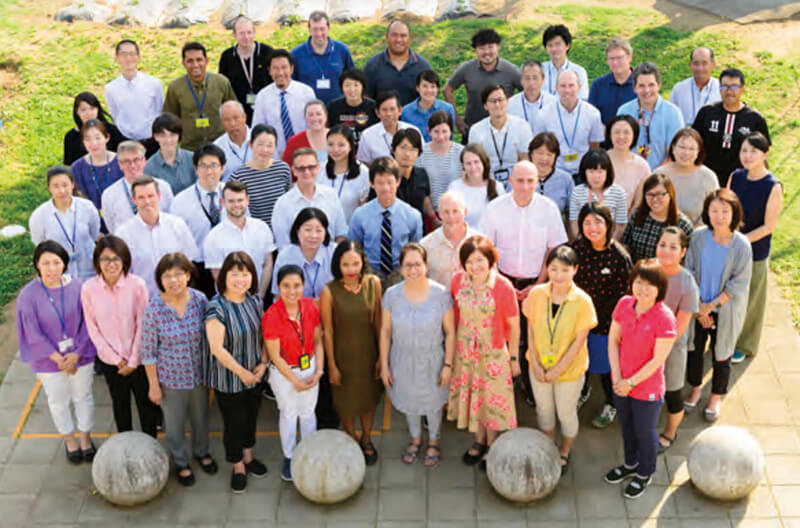 English Immersion Education is considered the best approach to achieve "English language acquisition" without losing opportunities to live with the family in Japan and deepen the Japanese culture, language and identity as Japanese" as an exchange. Student guidance by English-speaking teachers from more than ten different countries
and Japanese teachers of rich experience abroad allows students to gain multilateral and flexible ideas and critical thinking skills. Even though parents initially decided to send their child to GKA for the purpose of English language acquisition, the students eventually shift their interest from language acquisition to contents learned in English and an appreciation of their values.
Teachers and staff of very different backgrounds aim to nurture students who craft their own path in the global arena. We think of every student as a responsible human being.
We truly believe that after twelve years parents will be satisfied with their decision to choose this program for their children.