第1回GKA電動おもちゃプロジェクト(3月) 1st GKA Electric Toy Project (in March)
3年生のときから、子どもたちは電気について学んできました。
回路とは何か、直列回路と並列回路、電線の接続をひっくり返すとモーターが回転する仕組み、電磁石などについて学びました。
6年生では、コンデンサーについても学びました。
集大成として、3年生から学んできたことを、リサイクル材料や理科室にある電気道具・材料を使って活かしてもらおうと考えたのです。
メダルや賞状も授与されますが、限られた時間(9時限)、知識、資源の中で粘り強く取り組んだ貴重な体験こそが、私たちが最も大切にしていることです。
科学が研究と努力によって新しいものを発見し、少しずつ改善していくように、子どもたちは自分たちの試作品が改良されてより良いものになることを学びました。
Since they were in grade 3, the students have been learning about electricity. They learned about what a circuit is, series and parallel circuits, how a motor rotates when the wire connections are flipped, and electromagnets. In grade 6, they learned about condensers.
As a culminating activity, we thought of letting the students make use of what they learned from grade 3 using recycled materials and electricity tools and materials from the science room.
Although medals and certificates will be awarded, the invaluable experience of persevering through the limited time (9 periods), knowledge, and resources are what we value the most. As science continues to discover new things and improve bit by bit through research and hard work, the students learned that their prototypes can be improved and made better.
<Doll House ドールハウス>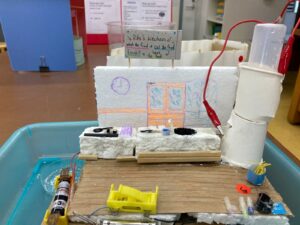 <Pythagoras' Switch ピタゴラスイッチ>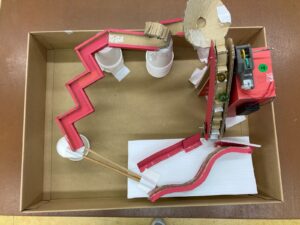 <Eye-hand Cordination Game 目と手の連動ゲーム>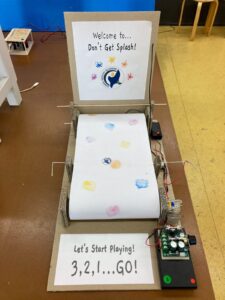 <Ecological Mobile Charger  エコロジーなモバイル充電器>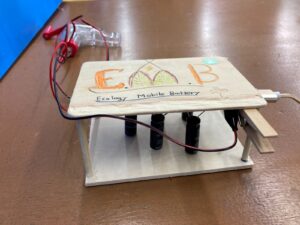 <traffic safety toy 交通安全のおもちゃ>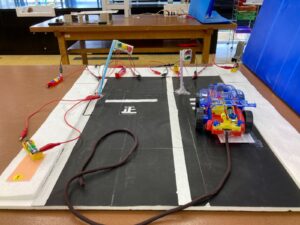 <DIY Lamp DIYランプ>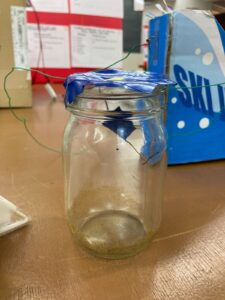 <Tiny Boat 小さい船>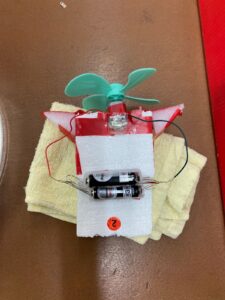 <Rotating Aquarium 回転式水族館>